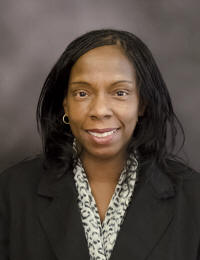 MUSOM Diversity & Inclusion Community Building Town Hall Series
August 25, 2020
Speakers: 
Rev. Timothy S. Dixon serves as the founding and chartering pastor of Grace Christian Fellowship. Pastor Tim, as he is affectionately known, has been in the ministry for 40 years. He was ordained in 1989, and presently holds his ordained standing with Grace Christian Fellowship. He served as a pastor in the Church of the Nazarene for 17 years and in the United Church of Christ for 15 years. Pastor Tim was appointed in 2016 by Huntington Mayor Steve Williams to serve as community liaison with the Huntington Police Department and currently chairs the Mayor's LGBTQ Advisory Committee. He also sits on the City of Huntington Diversity Council and the Board of Directors for the Kiwanis Daycare Center.
Rosemary Ketchum is a member of the City Council of Wheeling, West Virginia, representing Ward 3. She is also Associate Director of the National Alliance on Mental Illness Greater Wheeling Drop-in Center and on the boards of several organizations including the West Virginia Center on Budget and Policy. She has served as a guest on MSNBC and the TODAY show and has been profiled by several publications including Time magazine, CBS and CNN for her work in community organizing and politics.
Ally Layman is a member of Mayor Steve Williams' LGBTQ Advisory Committee for the City of Huntington. She co-chaired and organized Huntington's first Pride Festival and is a candidate for Huntington City Council.
Dr. Bobby Miller is the vice dean of medical education for the Marshall University Joan C. Edwards School of Medicine. Dr. Miller's clinical and research interests focus on neonatal nutrition and biomedical ethics. He serves on several committees for the American Academy of Pediatrics at the national level concerning graduate medical education. 
Shawn Schulenberg is professor and chair of the Department of Political Science at Marshall University; authored numerous publications on sexuality and LGBT politics in Latin America and numerous co-publications on homosexuality and transgenderism; him and his husband also own Nomada bakery located in downtown Huntington.